Estimado miembro de la comunidad,
El Consulado General de México en Los Ángeles y la Ventanilla de Salud se complacen en invitarte a la recepción en apoyo a la lucha contra el cáncer de seno y a la exhibición de la campaña "Yo ya firmé el rosado" de la Fundación Mayte Prida. El evento se realizará dentro de nuestras instalaciones el próximo jueves 16 de octubre, iniciando a las 6:00pm.
Es necesario que te registres para garantizar tu entrada al evento, ya que hay cupo limitado.
Enlace para registro: http://goo.gl/xVYhE3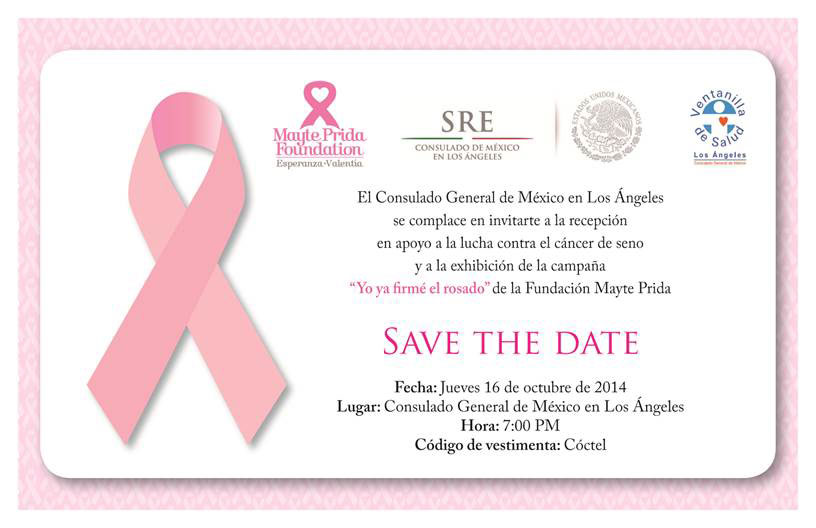 Dear member of the community,
The Consulate General of Mexico in Los Angeles and the Ventanilla de Salud are pleased to invite you to our reception in support of the fight against breast cancer and the exhibition of " Yo ya firmé el rosado" (I already signed the pink) of the Mayte Prida Foundation. The event will take place within our facilities next Thursday October 16th, starting at 6:00 pm.
Is necessary to register to secure your admission to the event, as we have limited space.
Link to registration: http://goo.gl/xVYhE3